Shilajit & Honey
100% Raw Honey mixed with Pure Shilajit.
Honey mixed with Shilajit these two products are surprisingly useful. In many cases, their combination not only sums up their benefits but multiplies the effect many times.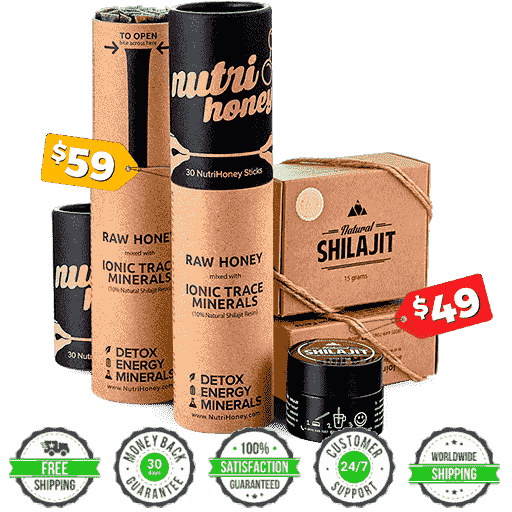 Shilajit and Honey Benefits
Ayurveda medicine has long recommended a mixture of honey with Shilajit. The impact it has on the body summarizes the positive impact of each of these wonderful means. The body regains strength quickly, gets a charge of energy, and becomes stronger. Since one of the components is a true natural antibiotic and it surpasses the viral processes of viruses, microbes, and fungi, the human body begins to rejuvenate.
Natural Vitamins
Raw Honey is Full Health Benefits as a Functional Food. Shilajit and Honey are It is a potent and very safe dietary supplement, restoring the energetic balance and potentially able to prevent several diseases (85+ Minerals, 65% Fulvic Acid, 10% Humic Acid).
The organic part of Pure Shilajit includes about 30 groups of biologically active substances: micro and macro elements, proteins, amino acids, organic and fatty acids, etc.
Microelements have a significant impact on protein, carbohydrate, fatty, mineral metabolism, on oxidation-reduction processes, they take place in process of reproduction and growth, stimulate immunity.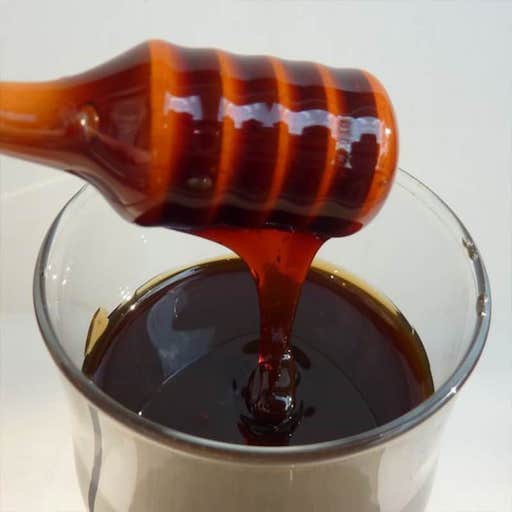 Shilajit with Raw Honey + Sets
100% Pure Natural Shilajit Resin with Raw Honey
Shilajit Resin + Free NutriHoney Sticks

Shilajit Resin + Free NutriHoney Sticks

2 x Shilajit Resin + Free NutriHoney Sticks




16 x NutriHoney

30 Sticks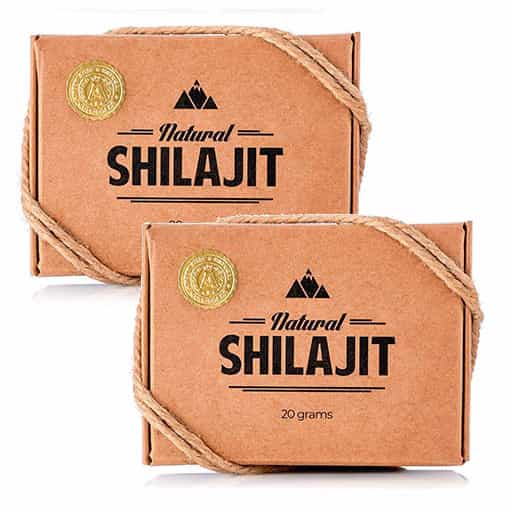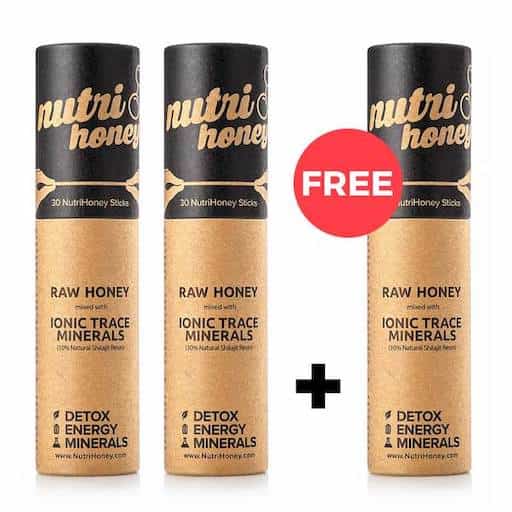 "Raw Honey and Shilajit are used as a natural ointment for wounds of all kinds. It has been hailed as a go-to germ fighter in an age of resistance to conventional antibiotics. Proponents also claim that Manuka honey can treat other conditions from acne to sinus issues."